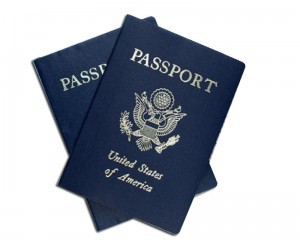 The US passport is an identity card and travel, which identifies the Americans as National citizens of the United States and allows them to travel to other countries, if you meet the immigration requirements and / or visa of the country you are visiting
IAG is a private company that is officially authorized by the US Department of State to process expedited passports. We are not affiliated with the US government.
IAG offers you the easiest and fastest way to access a US passport. We will provide you the services to get a US passport in accordance with your specific needs.
What Type of US Passport Do You Need?
If you have never applied for a US passport or your US passport expired more than 5 years ago.  More…
IAG's Passport Renewal Service allows you to renew your US passport before to expiration or renew a US passport that has expired less than 5 years ago.  More…
If your passport has been lost or stolen, it should be reported immediately like lost or stolen Passport to help protect yourself, More…
Every minor regardless of age traveling overseas must have a valid passport.  More…
Most countries have certain restrictions and require at least one blank page for their visa stamp.  More…
You should apply for a Second US Passport if: More…
You should apply for a passport amendment if: More…
Contact Us to get your Passport
Call Us 1-866-727-7362